InsureLine Brokers opens first location inside Walmart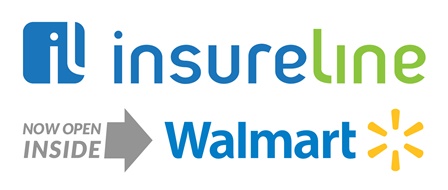 Port Coquitlam, B.C. – July 25, 2017 – Canada's fastest growing insurance broker network, InsureLine Brokers Inc. (InsureLine), has opened its first location inside Walmart in Delta, BC at Scottsdale Mall. For the franchisee, this is their second InsureLine location after converting their first location, Infinity Insurance Services, based in Port Coquitlam. That brokerage is now to be called InsureLine Brokers (Infinity).
A little over 20 months into its operation, InsureLine has exploded to 15 locations in BC and Alberta, with more than 10 additional locations already signed up and awaiting onboarding. Operations are set to begin in Ontario by the end of Summer, 2017.
At its core, InsureLine is a consolidation model that allows broker-principals to retain 100% ownership in their business but gain access to the tools and technology that will enable them to remain competitive in the rapidly changing landscape of broker distribution.
InsureLine Brokers (Infinity) is the latest brokerage to convert into an InsureLine franchisee.  "As a single location independent broker, it was hard for us to compete against large multi-location brokers, and without access to more products and newer technology, it was very difficult for us to grow. By joining InsureLine, we have gained access to some of the nation's best providers for insurance advice and products. In addition, InsureLine is helping our office to become paperless and will modernize our operation." said Chanpreet Gill, Managing Partner of InsureLine Brokers (Infinity). "The biggest factor for us, however, was the opportunity for us to grow our business by opening a second location inside the Walmart Supercentre in Delta.  Our Team is pleased to be part of the InsureLine network of insurance brokers and we look forward to all the benefits that being part of InsureLine will bring to our office."
Aly Kanji, President of InsureLine, said: "Many independent brokerage owners are at a cross-roads: do they spend money to modernize their brokerage to remain competitive? Do they build new websites and buy expensive broker management systems? Or should they cash out and sell? We provide an alternative whereby the broker principal retains 100% ownership of their business, they are essentially still an independent business owner, and yet they gain access to tools, technology, markets, products and new clients to enable them to continue to remain competitive and grow. The insurance industry is evolving: consolidation is creating 'Super-Brokers' that have size and scale to beat up on small independent brokers, and direct writers are continuing to eat up market share. Being part of InsureLine gives an independent brokerage the tools, technology, and leadership to continue to compete.  We are excited to now be joining forces with Walmart Canada, which will provide our franchisees and clients with an unparalleled level of convenience."
source
http://www.insurancebusinessmag.com/ca/industry-news/insureLine/insureline-brokers-opens-first-location-inside-walmart-74461.aspx